We pioneer the solutions for fully integrated energy systems powered by smart data analytics. Thanks to our experts in cloud computing and grey-box modelling, we can cut through the noise of big data and into the measures which really matter. But how is smart data going to fuel a future with

100%

renewable urban energy system by the year 2050?
Here is how

---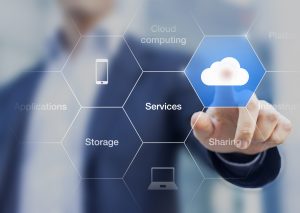 The year 2014 was announced the year of Big Data. Since then the world has even become rich in numbers, but to some degree it still remains poor in insights. Big data is centered around the effort to gather and exploit a vast amount of knowledge, but all this is meaningless without the right context and ability to narrow down which individual measures are most important. We are experts in making Big Data, Smart Data!
At CITIES Innovation Center, we exploit the opportunities and efficiency that Big Data opens up, as we unlock the information to enable sense-making for action on shaping the future energy system. The key word is data analytics, cloud computing and grey-box modelling.
Our partners from the Danish and international energy sector, have long been collecting big data from a variety of sources, including production data and market research to inform their strategic and tactical decisions. With our intelligent IT solutions and innovative new technologies, we enable our partners to get a deeper understanding of their data in a broader context of entire system infrastructures.
In close collaboration with our partners, we enable a transformation of big data from static quantities into valuable insights. We also make efforts to collection and process data on the demand side of the energy systems. These information are together with partners obtained through in-house sensors and mobile devises steaming from the Internet of Things.
Data analytics for smart cities
By means of communications, control, optimization, forecasting, and big data we facilitate the modeling, operation and planning of an integrated energy system for smart cities. Our intelligent IT solutions and technologies allow the required flexibility of systems, ensuring that energy supply and consumption stay reliably and economically efficiently. Furthermore we strive to make systems powered by 100% renewables.
We are dedicated to identify which metrics are nice to know, but only really helpful when optimizing within a specific touch point. Or which are actually central to a systems overall success. Through the identification of data points that correlate most strongly between systems, an optimization and better understanding of how energy systems are best linked is made possible. At CITIES Innovation Center we develop the intelligent IT methodologies and technologies which ultimately apply human knowledge and expertise to big data assets. The transformation of big data into actions and results, is what we call, turning big data into smart data. Our data treatment has the potential to make cities smart!